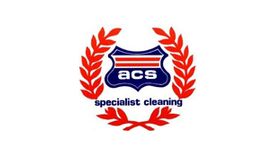 We are the well established company in Bristol for on-site cleaning of Carpets, Upholstery and Curtains. An experienced, fair and friendly service for well over 30 years. THE MOST POPULAR CHOICE for many. We understand that carpets and soft furnishings can be the most expensive purchase in the home. We offer the absolute best service when it comes to cleaning and maintenance.
Our unique system completes the service in the shortest time, giving optimum results, causing minimum disruption, a cosmetic, hygienic and record fast-drying programme, all in one! Our detergents catalogue is safe, kind to fabrics and fibres, friendly to the environment, humans AND pets!
---
Reviews and Ratings
We have used ACS for 10 years now and the service provided is excellent and reliable. Their work is first class and competitvely priced. We are plesed to recommend to friends, which we do often.
Dear ACS, We were really impressed with your service and the super restoration of the carpets which take a daily grind of customer traffic - drying so quickly was a bonus too. A very reasonable and competitive quote - great value - highly recommended, thank you.