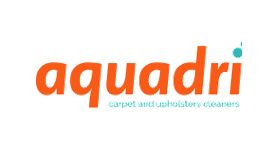 Get your carpets cleaned for less with great deals from Bristol & Bath's best carpet cleaners. We provide a complete range of carpet cleaning systems (we do upholstery too!). From this range of carpet cleaning systems, our fully trained members of staff are able to select the best solution for your requirements. Contrary to what some companies claim, there is no one 'miracle cleaning system' that can be used for all types of carpet and upholstery cleaning.
We pride ourselves on offering the best value for money service, for the best quality carpet cleaning, using the latest and most powerful machines available, whilst offering the lowest possible prices. We tailor our service to the individual customer's needs, whether you want us to clean a multi-story office block or the front room of their home.
---
Business Verification Status
Reviews and Ratings
Aquadri arrived on time and were polite and cheerful. They worked hard to clean and generally improve the look and feel of our carpet. We will definately use you (Aquadri) again.
We have used Aquadri 4 times now over the last few years to clean our carpets and have always been pleased with the final results. Can I also add how impressed I am with the approach their staff have towards us - nothing never seems to be too much bother and are always happy to go the 'extra mile' when needed. We are located in the Bath (BA2) area and would thoroughly recommend Aquadri to help solve any of your carpet cleaning problems.